At Friultrota "Taste & Art": inauguration of the photo exhibition by Francesco Galifi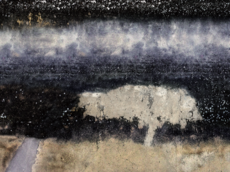 Francesco Galifi will be the protagonist of the photo exhibition "TRACCE" which we will open on Friday, November 29th at 6.30 pm at the Friultrota showroom in San Daniele del Friuli in via Aonedis 10 in the context of "Gusto & Arte".
Galifi is an attentive and passionate observer of the territory. His work, based on a meticulous search for the balance between light, form and color, is aimed at restoring the most exciting aspect inherent in the natural environment. We will therefore have the honor to present you his works with the precious collaboration of Giulia Bottega and the critical intervention of Sabrina Zannier.
Vin d'honneur by Osteria Al Portonat and "Vincenzo Toffoli"
FREE ENTRY
The exhibition will be open until January 31st 2020.
Save the date and don't miss it!
For further information: tel. 0432 956560 – info@friultrota.it