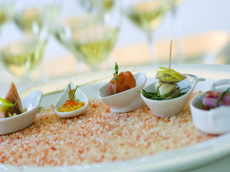 The appointments of "GUSTO & ARTE" return.
We look forward to seeing you every Saturday of December from 10.30 am to 1.00 pm in our fishing boutique to offer you a delicious "Aperitif with the Queen of San Daniele". We would like to remind you that the art exhibition of the photographer Francesco Galifi continues until January, 31st 2020.
We will also be available to suggest recipes, tips and ideas for tasty gift packages that you can make with our products.
Appointment to Saturday 7th of December with our Queen and other counter-current tastes, save the date and don't miss it!
FREE ENTRY – For further information, please contact us on 0432 956560 or send an email to info@friultrota.it