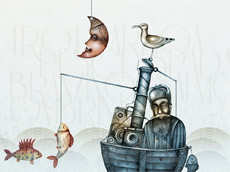 Our new website goes online at last. It is the fruit of a collaborative effort between Emporio ADV (web design) and BMBDesign di Simonetti Davide (web development).
It's a responsive site and can therefore be viewed with a variety of devices (desktop PCs with a range of resolutions, tablets, smartphones, old-type mobile phones, web TV). New info, new recipes, new artwork and also a new section, news, where we'll keep you informed about our new products and what we're doing. It's all new! The only "old" thing is our passion for good things and for sharing them with you.
We look forward to your "visits" and, in the meantime, wish you all a Happy Christmas and a 2014 full of good, beautiful things.