Trout Eggs with Orange
[ Trout ]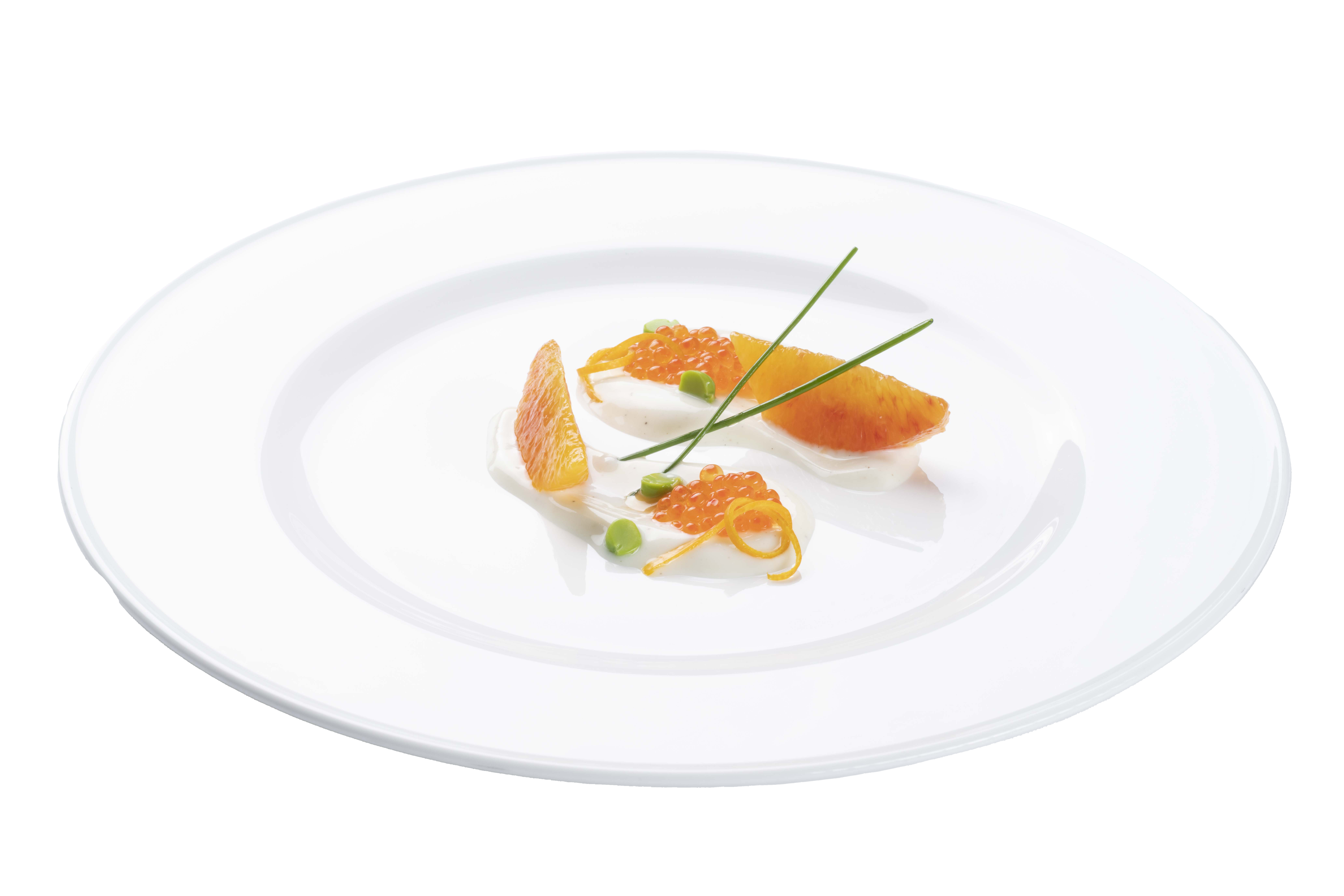 Ingredients
For 4 people:
1 jar of "Trout Eggs", low-fat yogurt, 1 orange, chives.
Method
Place a few spoonfuls of natural low-fat yogurt or Greek yogurt in the center of the plate.
Place the "Trout Eggs" on the yogurt with a teaspoon, complete with a few slices of orange and flavour with a pinch of grated orange zest.
Garnish with a few blades of chives.
Recommended wine: Pinot bianco
Print recipe