Rainbow Trout with chicory salad and Cantabrian Anchovies
[ Trout ]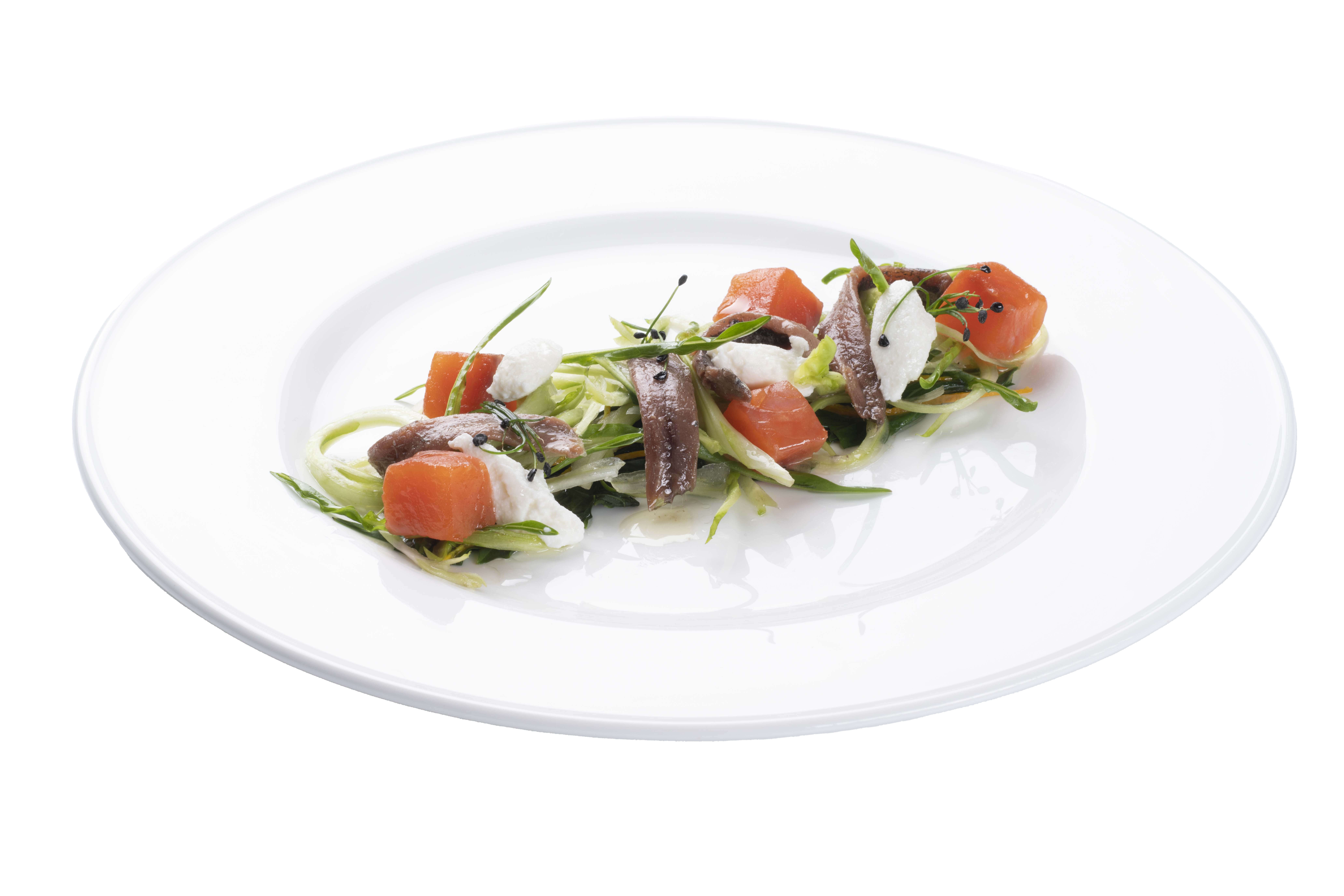 Ingredients
For 4 people:
250 gr of "Regina di San Daniele" rainbow trout, Cantabrian anchovies, fresh chicory, lemon juice, fresh ricotta, leek sprouts, salt, pepper
Method
Thinly cut the chicory and leave them to soak for about half an hour in water and ice so that they lose their bitter taste and curl.
Drain, rinse and season with salt, pepper and a few drops of lemon juice. Arrange the chicory in the center of the plate.
Place a few cubes of Trout and some Cantabrian anchovy fillets on the salad.
Garnish with a few leek sprouts and a few flakes of fresh ricotta.
Recommended wine: Sauvignon aromatico
Print recipe