Mediterranean rainbow trout with Gazpacho
[ Trout ]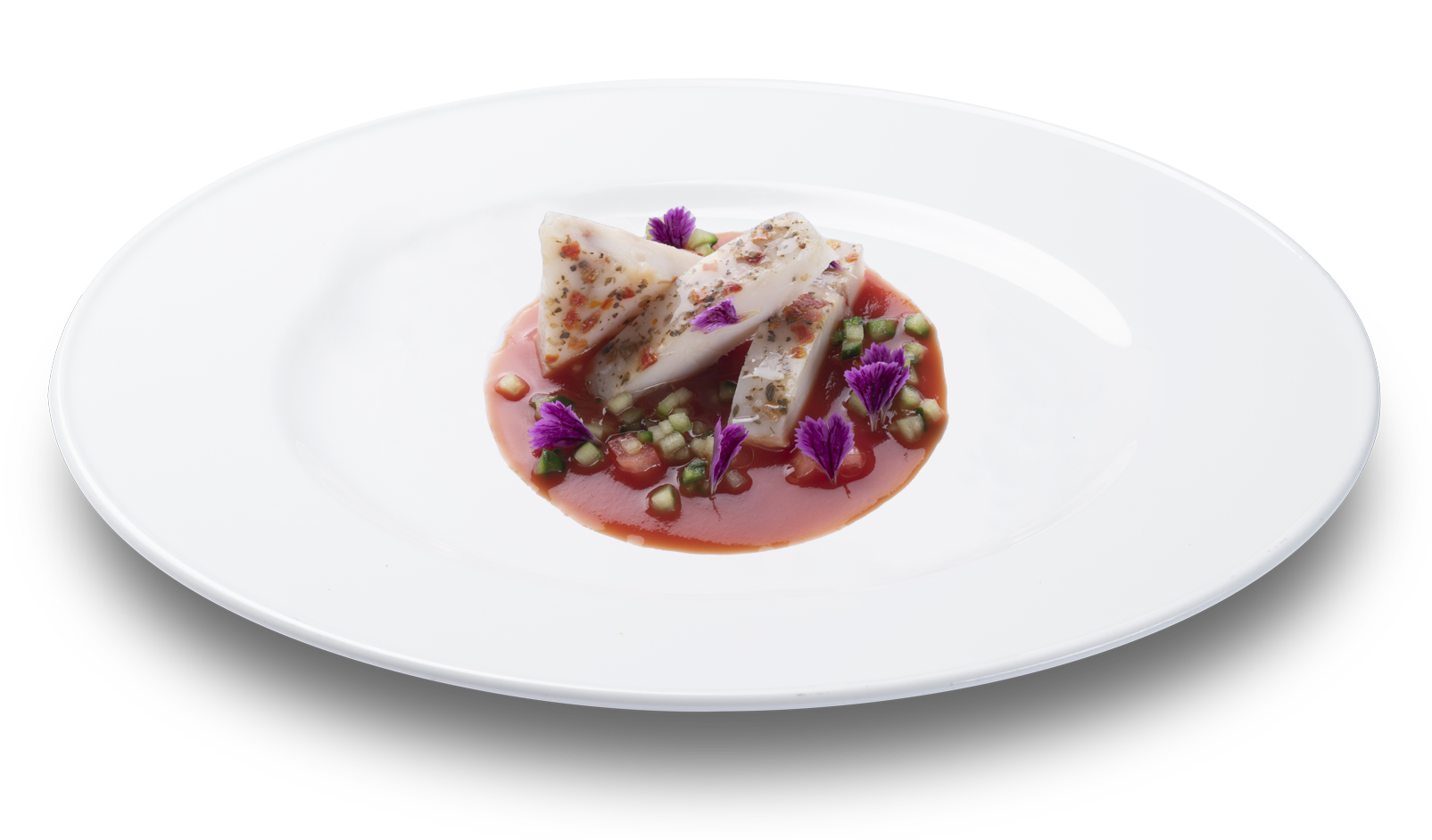 Ingredients
For 4 people:
2 fillets of "Mediterranean trout", 2 ripe tomatoes, shallot, white vinegar, cucumber, red pepper.
Method
Prepare a light gazpacho by blending ripe tomatoes, shallots, white vinegar and cucumber. Filter and arrange the liquid obtained in a bowl.
Cut the "Mediterranean trouts" as desired and serve them on the gazpacho, garnishing the plates with diced cucumbers and red peppers.
Recommended wine: Pinot grigio
Print recipe