Rainbow Trout Tartarine with Burrata
[ Trout ]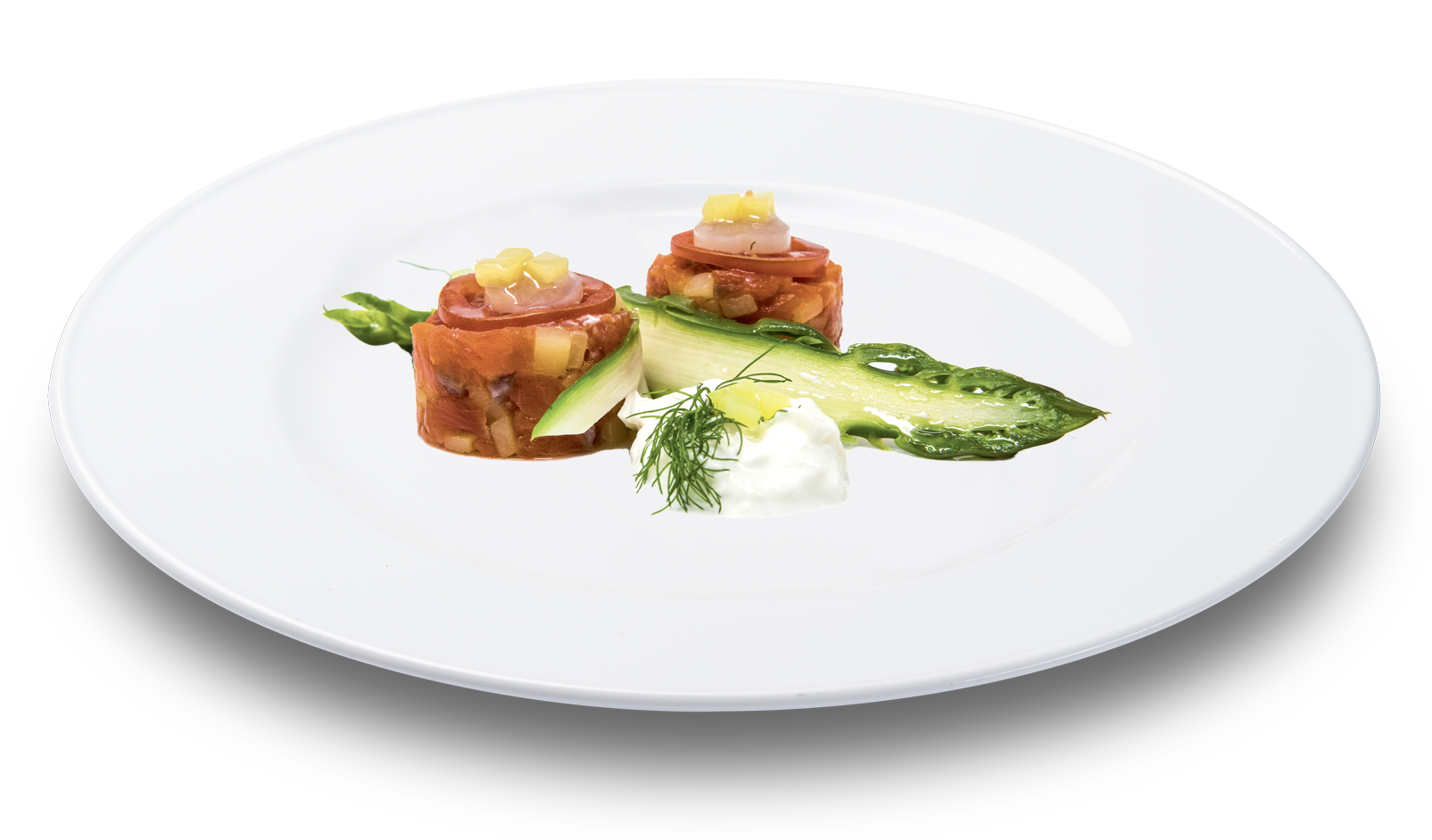 Ingredients
For 4 people:
100 gr. of "Tartare of Regina di San Daniele" Rainbow Trout, 1 potato, saffron, 4 tablespoons of burrata stracciatella, green asparagus tips, fennel, extra virgin olive oil.
Method
Prepare a diced potato and cook the dices in lightly salted and perfumed water with a sachet of saffron. Drain and leave to cool. In a bowl, gently mix the Tartare with the potatoes and drizzle with a drizzle of extra virgin olive oil.
Arrange the tartare in the center of the plate, with the help of a round mold.
Complete with a few tablespoons of burrata stracciatella and garnish with green asparagus tips and fennel.
Recommended wine: Chardonnay
Print recipe