Imperial Rainbow Trout Tartare
[ Trout ]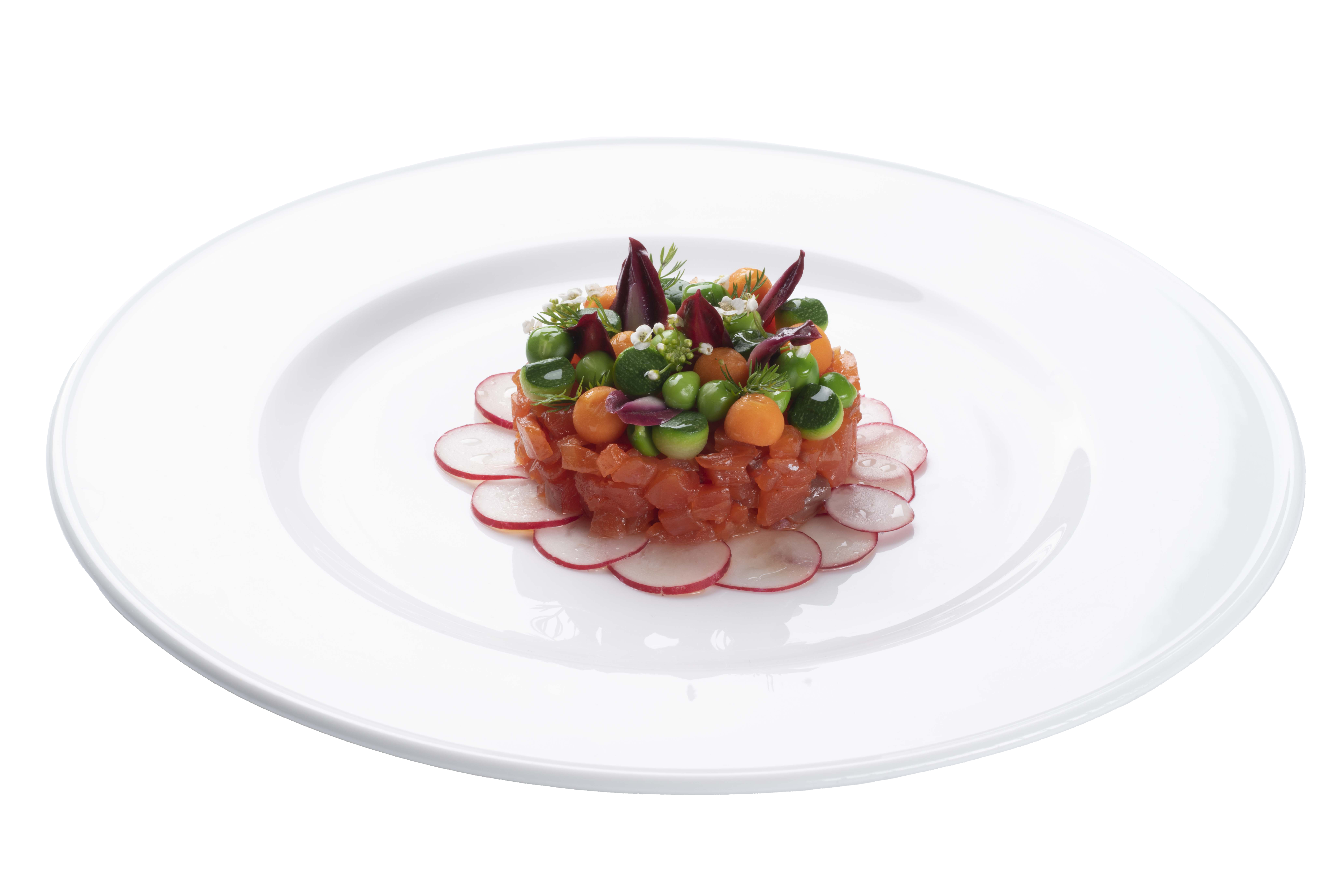 Ingredients
For 4 people:
200 gr "Tartare of Regina di San Daniele rainbow trout", 1 carrot, 1 zucchini, peas, 1 radish, radicchio, dill, extra virgin olive oil.
Method
With the help of a small digger, obtain "pearls" from carrots and zucchini. Boil them in lightly salted water together with a handful of shelled peas.
Thinly slice a radish and use the slices to create a ring in the center of the plate. With the help of a circular stencil, arrange the Tartare in the center of the ring, decorate the surface with vegetable pearls, a few leaves of Treviso's radicchio and tufts of dill.
Season with a drizzle of extra virgin olive oil before serving.
Recommended wine: Malvasia collinare
Print recipe