Rainbow Trout tartare with celery, cherry tomatoes and zucchini
[ Trout ]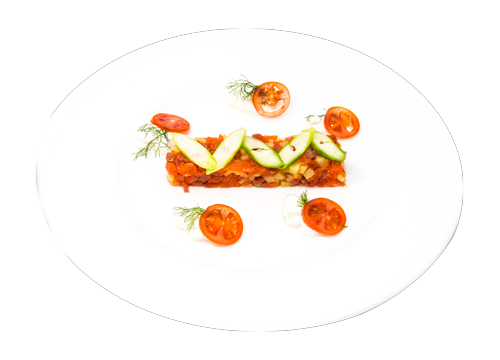 Ingredients
Rainbow Trout Tartare
Cherry tomatoes
Zucchini
Celery
A few sprigs of fennel
Method
Finely chop the cherry tomatoes and a stick of celery into cubes, then dress them with an emulsion of extra virgin olive oil, salt and lemon.
Mix everything with the Trout Tartare.
Garnish the dish with a few very thin slices of fresh zucchini and a few sprigs of fennel.
Print recipe