Hot Smoked Mackerel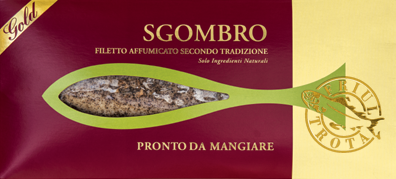 Ready-to-eat hot-smoked mackerel fillet. Also avaiable with pepper.
Fish's origin
FAO Major Fishing Area 27 – Atlantic, Northeast
Description
Fillets of Atlantic mackerel from the cold waters of the North Sea are used for this speciality. Exceptional care is taken to select only fresh fish, which is rather more difficult to procure and process but is much preferred by connoisseurs. Our hot-smoked* mackerel fillets stand out for their fine flavour; they are subtly salted and delicately smoked. The fillets are cold-smoked*, an ancient, slow artisan method in which salt, the temperature and the smoke of smouldering hardwood and aromatic berries work together to achieve a particular smoking process specifically for this product. The salting technique and temperature-controlled smoking are fundamentally important and give these fillets their special sweetness and delicacy.
Weight
90-130g
Ingredients
Atlantic mackerel (Scomber scombrus), salt.
Production method
Hot-smoking.