Sashimi oh "Sciocca" Herring
[ Other fish ]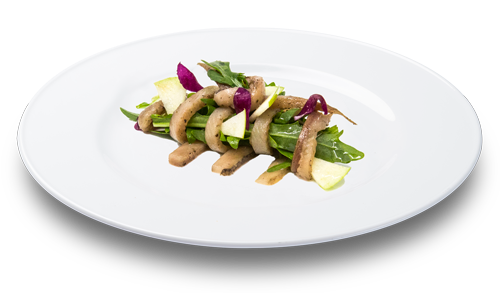 Ingredients
For 4 people:
150 gr of "Sciocca" smoked herring fillets, arugula, extra virgin olive oil, green apple.
Method
Cut the fillets of "Sciocca" herring into small slices (4 or 5 per portion) and place them on a bed of arugula.
Just before serving, coarsely grate the green apple with the peel and add it over the herring; finally season everything with a drizzle of extra virgin olive oil.
If you want, add a grind of green pepper.
Recommended wine: Ribolla gialla giovane
Print recipe