Passatelli with Trout Sauce
[ Trout ]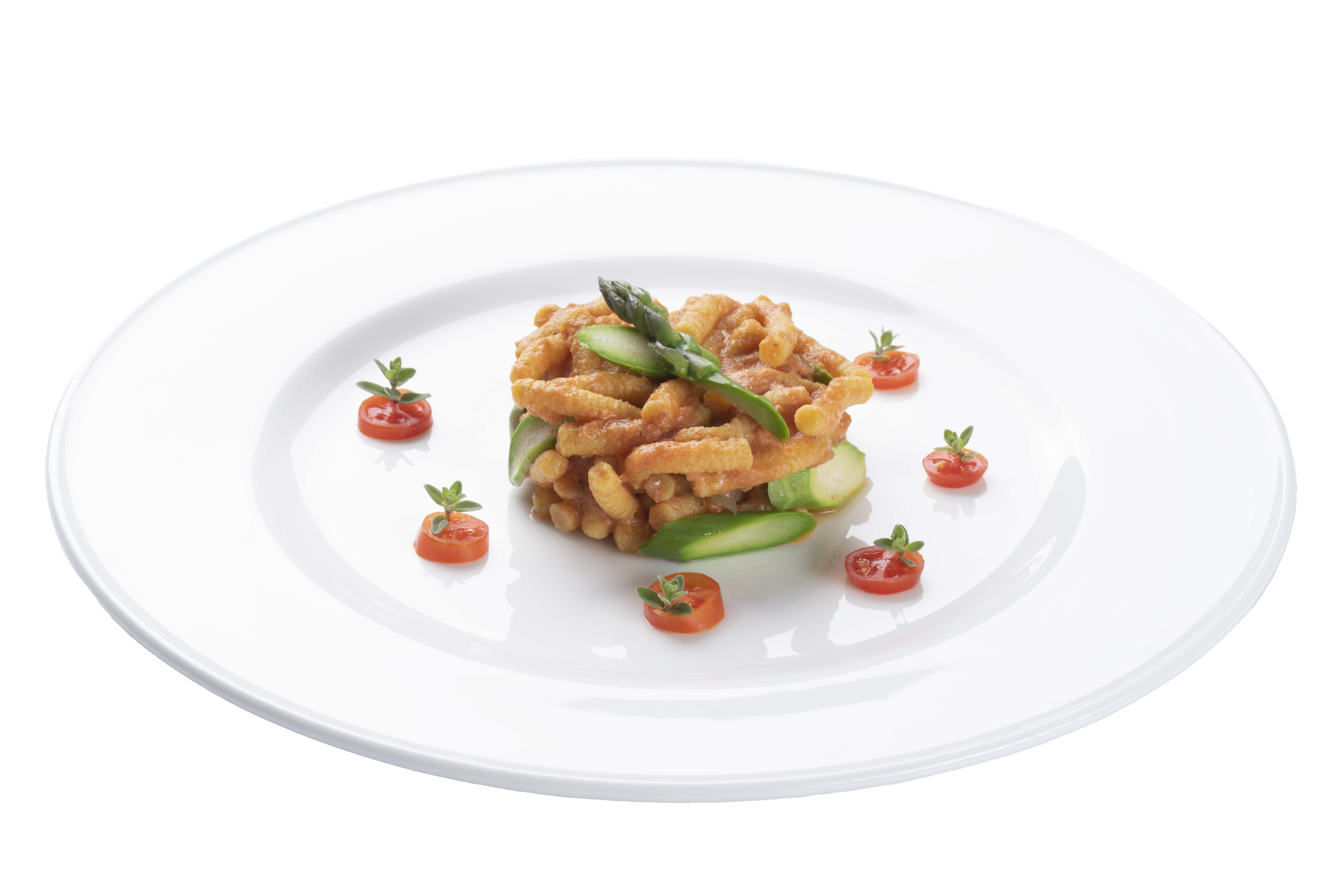 Ingredients
For 4 people:
4 portions of "Tomato Trout" sauce or "Sapor di Trota" sauce, 120 gr grated bread , 120 gr Parmesan cheese, milk, two eggs, salt, pepper, nutmeg.
Method
Prepare the passatelli by mixing the bread and grated Parmesan cheese, the eggs, salt, pepper, nutmeg and the milk necessary to obtain a compact dough.
Leave to rest for 30', then obtain the passatelli by crushing the mixture prepared with the appropriate tool.
Boil the passatelli in lightly salted water, drain and season with the sauce of your choice.
Arrange the passatelli in the center of the plate and garnish with slices of fresh tomato and marjoram sprouts.
Recommended wine: Pinot Nero giovane
Print recipe