Namaharumaki of Rainbow trout with herbs
[ Trout ]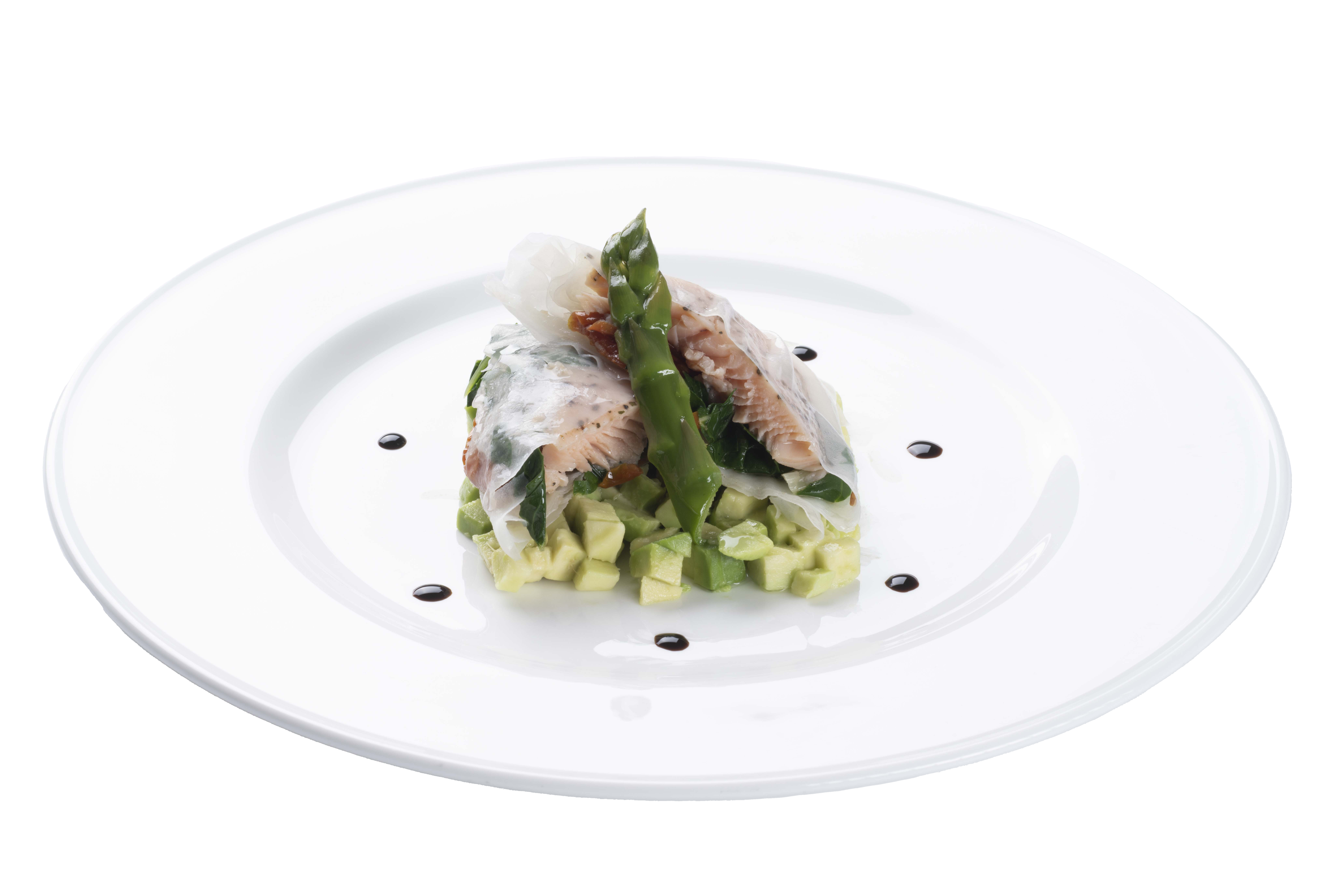 Ingredients
For 4 people:
2 fillets of "Trout with Herbs", rice paper, fresh baby spinach, dried tomatoes, avocado, asparagus tips to garnish, balsamic vinegar.
Method
Moisturize the rice paper between two moistened sheets of kitchen paper. Stuff the rice paper with a slice of "Trout with Herbs", some baby spinach just wilted in a pan and chopped dried tomatoes.
Serve the namaharumaki, after cutting it in half, on a diced avocado seasoned with extra virgin olive oil. Garnish with boiled asparagus tips and drops of balsamic vinegar.
Recommended wine: Pinot grigio
Print recipe