Sea-bream and Green Asparagus Salad
[ Other fish ]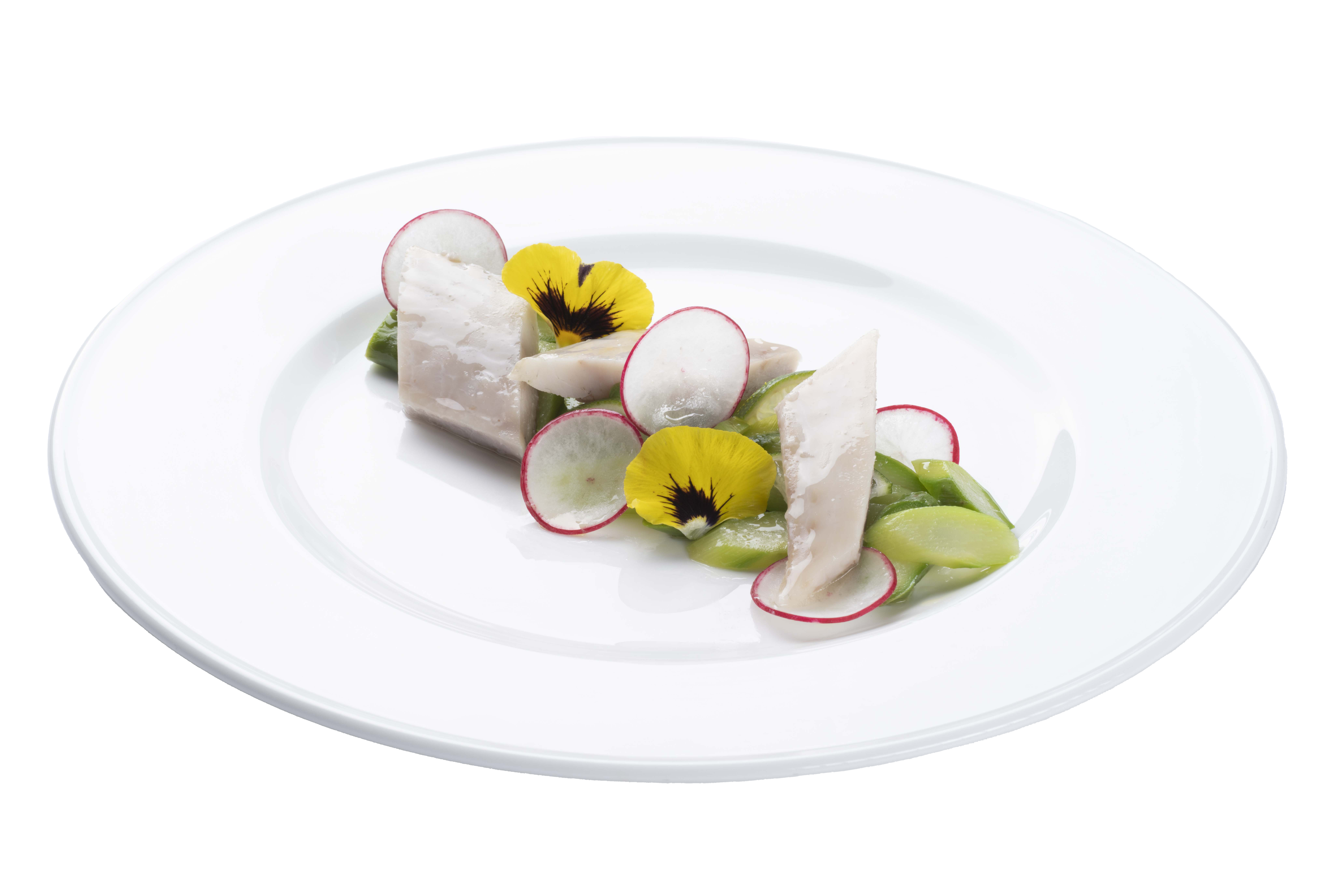 Ingredients
For 4 people:
2 fillets of "Natural Sea Bream", a bunch of green asparagus, a radish, 2 sprigs of fresh thyme, ½ teaspoon of brown sugar, 1 lime, extra virgin olive oil, salt, pepper
Method
Peel the asparagus, wash them and deprive them of the final part of the stem, slice them thinly keeping the blade of the knife slightly inclined, so as to obtain elongated round slices.
Arrange the asparagus very wide in a baking dish, season with a pinch of salt, pepper, brown sugar, grated lime zest, thyme leaves, lime juice and plenty of extra virgin olive oil. Let the asparagus rest at room temperature for at least a quarter of an hour before serving.
Immerse the bags with the fillets of "Natural Sea Bream" in hot water, allow the fish to heat for 1 minute, then drain the bags and open them, remove the skin and break up the fillets.
Arrange the marinated asparagus in the center of the plate. Place some pieces of Sea Bream on the asparagus, and alternate with thin slices of radish.
Season the dish with a few spoons of the asparagus marinade, sprinkle with a pinch of black pepper and serve.
Recommended wine: Friulano giovane
Print recipe