Bread dumplings with "Sapor di trota e noci" sauce
[ Trout ]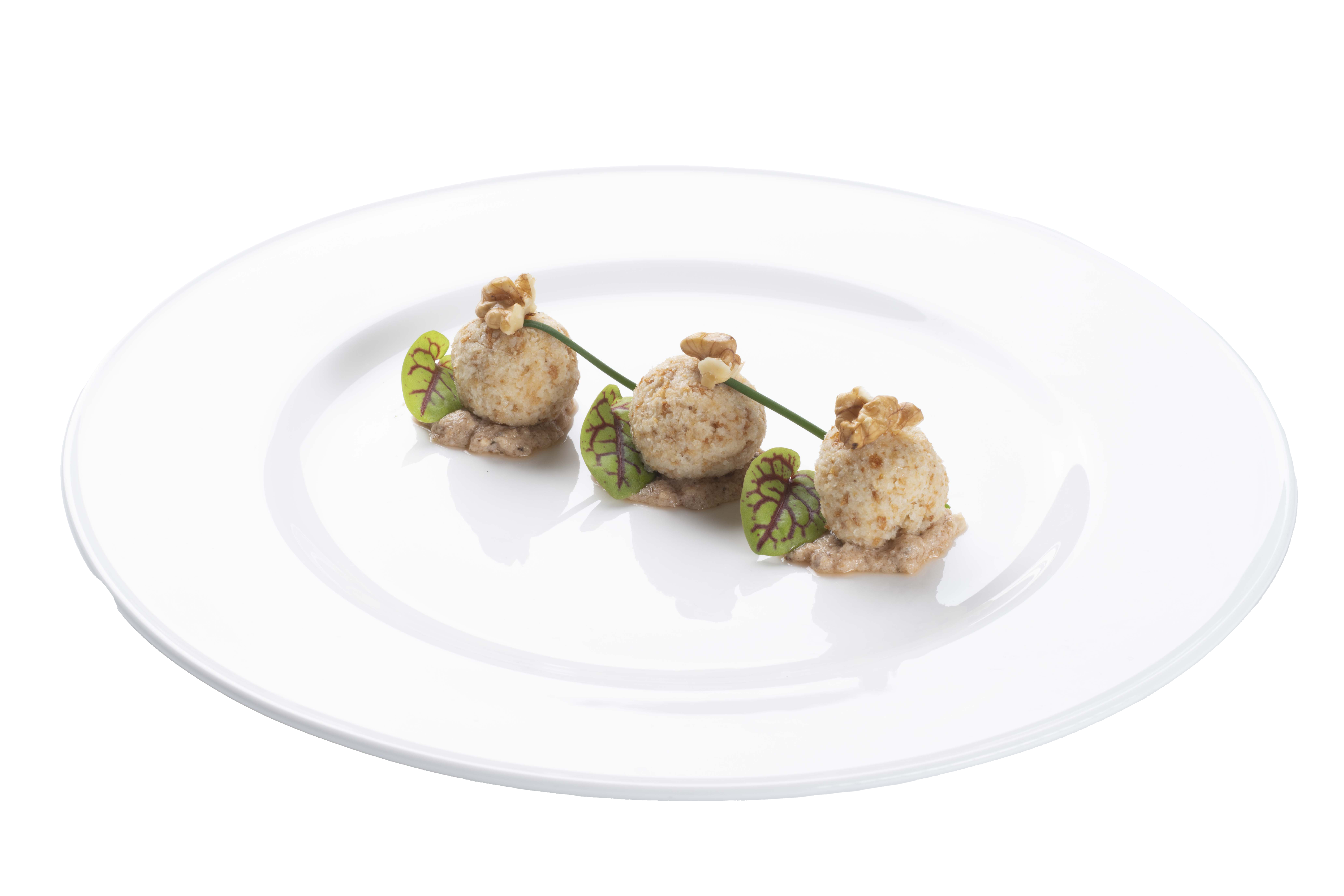 Ingredients
For 4 people:
4 portions of "Sapor di Trota e Noci" sauce, 3/4 loaves of stale bread, milk, a little flour, an egg yolk, butter, chives, a few nuts.
Method
Prepare the gnocchi by soaking the stale bread in milk, squeezing it and mixing it with a little flour and egg yolk.
Shape the dough into balls and cook them in boiling salted water, until they rise to the surface. Drain and flavour them in a pan with a knob of butter.
Serve the gnocchi with the "Sapor di Trota e Noci" sauce, heated in a bain-marie.
Garnish with chives and toasted walnuts.
Recommended wine: Chardonnay affinato in legno
Print recipe