Sea Bream Gnocchetti
[ Other fish ]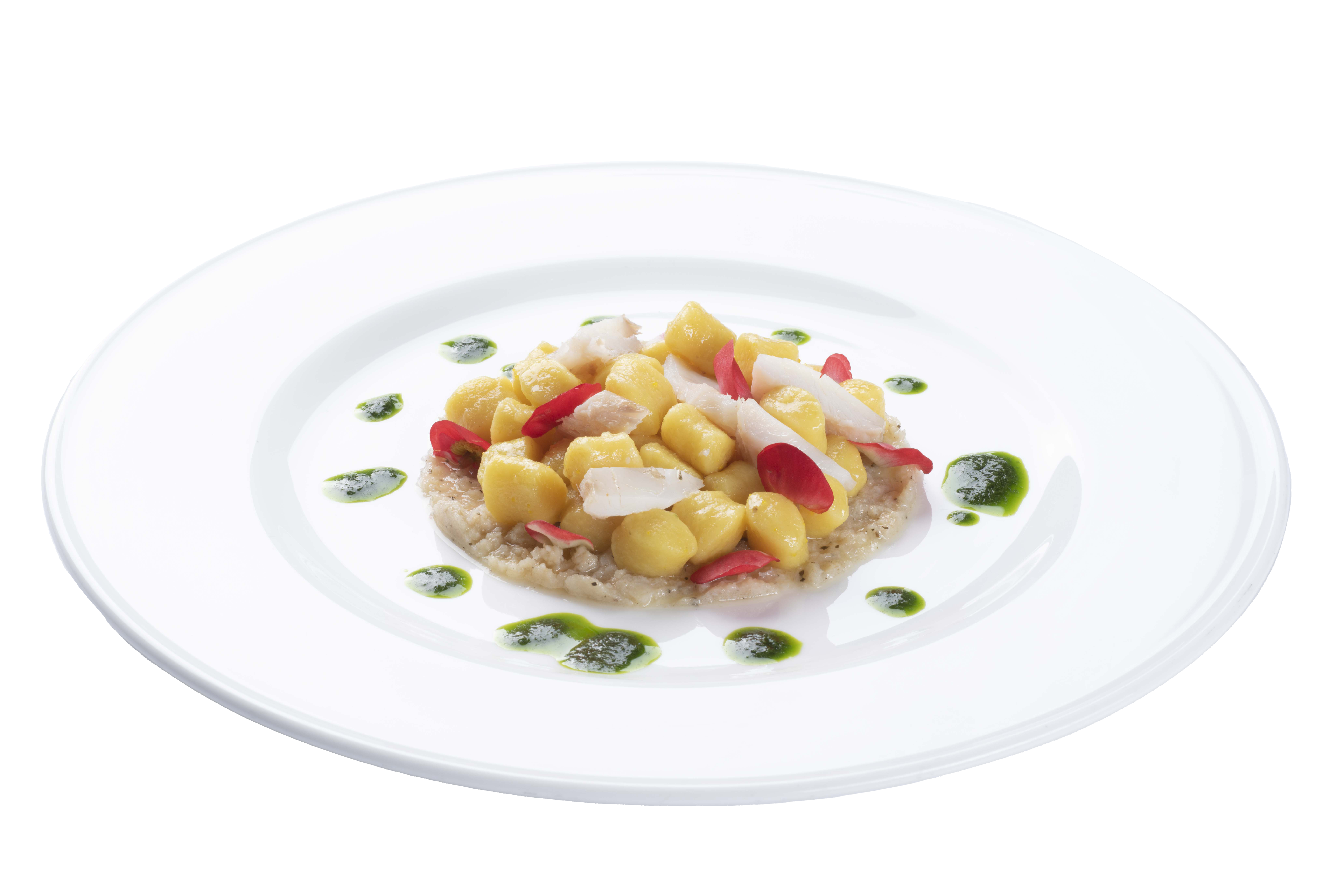 Ingredients
For 4 people:
4 portions of "Sapor di Orata" Sea Bream white sauce or "alla ligure" sauce, 4 potatoes, one egg yolk, a little flour, aromatic herbs.
Method
Prepare small gnocchi with boiled and mashed potatoes, an egg yolk and a little flour. Cook the dumplings in lightly salted water, until they rise to the surface.
Heat the "Sapor di Orata" sauce in a pan with a few tablespoons of the cooking water of the gnocchi.
Drain the dumplings in the pan and stir them for a few moments on the fire.
Arrange them in the center of the plate and decorate with flower petals and drops of fresh aromatic herb pesto.
Recommended wine: Friulano di buona struttura
Print recipe