Sea Bass
[ recipes ]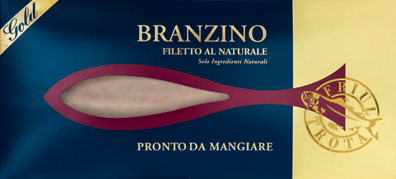 Steamed fillet of sea bass.
Description
The sea bass is a fine-quality fish widely appreciated for its white, firm flesh and delicate flavour. Our traditional processes, using only natural ingredients, and our attentive monitoring of all production phases allow us to preserve the fish's intrinsic qualities and its natural, delicious taste.
Weight
80/120 g
Ingredients
Sea bass (Dicentrarchus labrax), salt.
Production method
Steaming.