Bigoli with "Sciocca" sauce
[ Other fish ]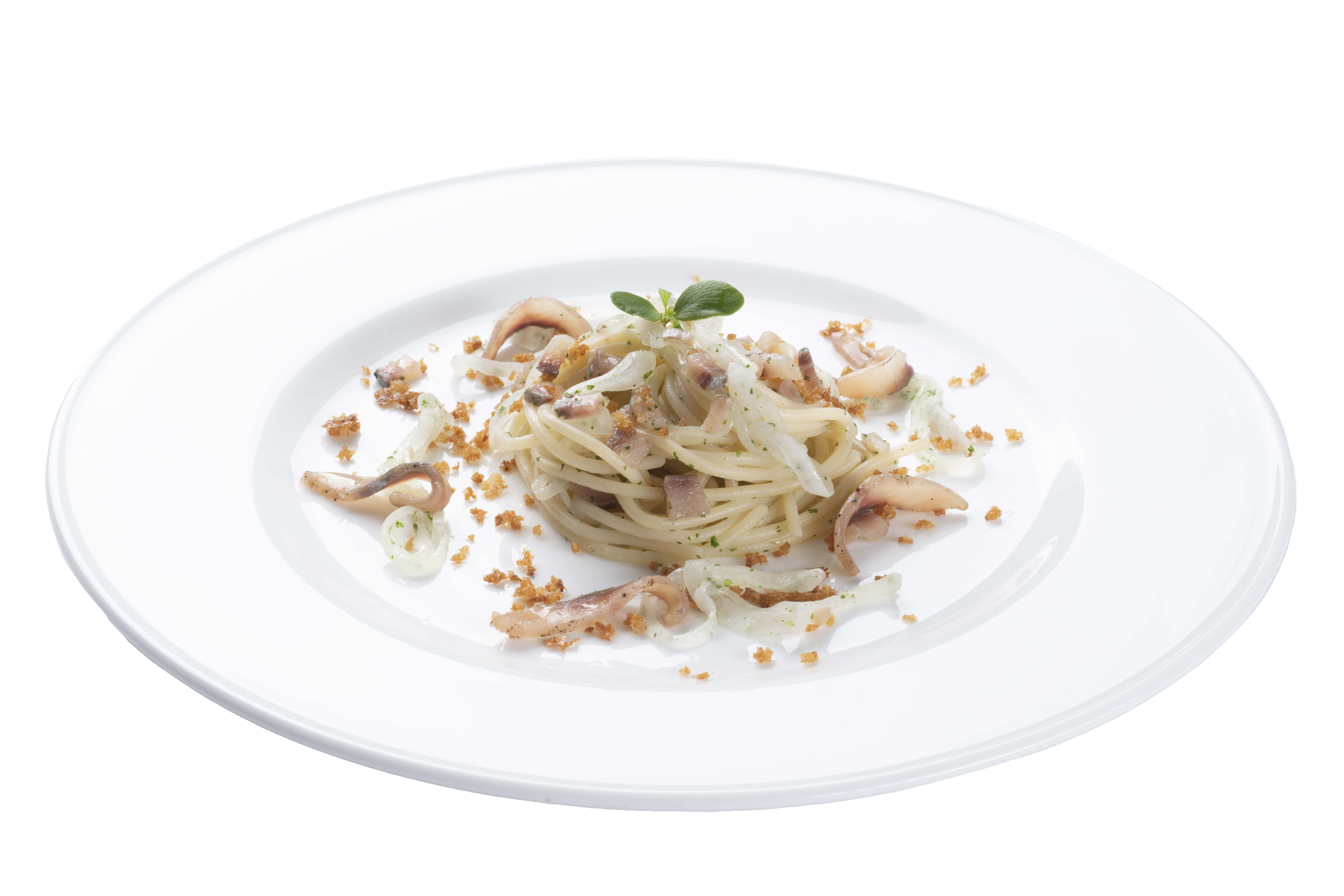 Ingredients
For 4 people:
70 gr. of fillets of "Sciocca" smoked herring, 320 gr. of bigoli pasta, 2 medium white onions, 1 clove of garlic, chopped parsley, grated bread, salt, pepper, extra virgin olive oil.
Method
Brown the thinly sliced ​​onions with a drizzle of oil in a non-stick pan with the garlic clove and a pinch of salt.
When they have browned, cover with a little water and let them braise until tender.
Cut the "Sciocca" smoked herring fillets into cubes and add them to the onions over the heat off. Remove the garlic clove. Boil the bigoli pasta in plenty of lightly salted water, taking care to keep it cooked "al dente".
Toast a handful of breadcrumbs in a hot non-stick pan, without adding seasonings. When the bread has browned, pour it over the onions and herring.
Drain the bigoli and pour them into the pan with the sauce. Sauté everything and stir in the parsley, plenty of black pepper and a drizzle of raw extra virgin olive oil.
Recommended wine: Ribolla gialla; Spumante brut
Print recipe