"Sciocca" Herring with Potatoes and Leek
[ Other fish ]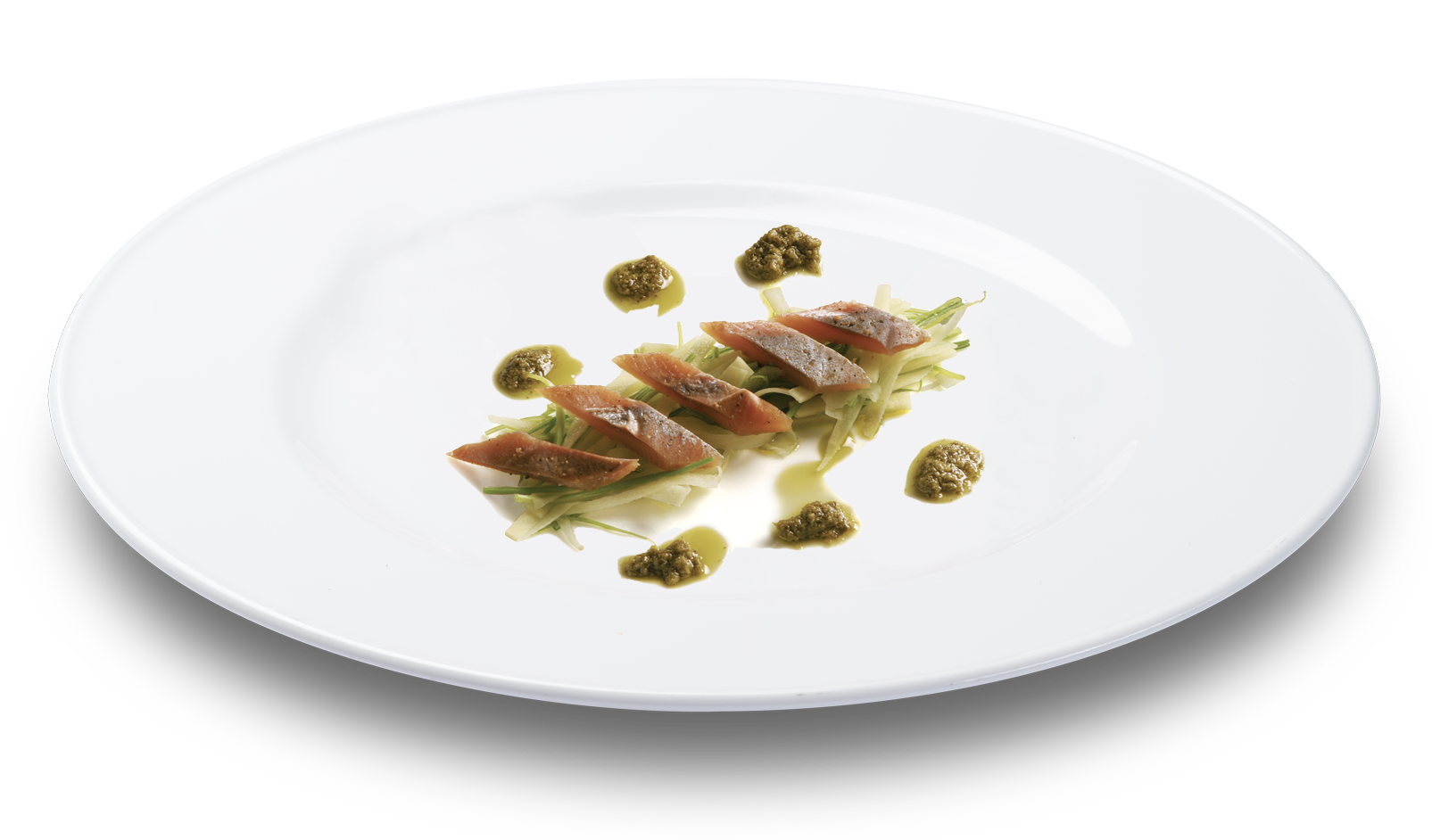 Ingredients
For 4 people:
200 g of "Sciocca" Herring fillets, 2 potatoes, 1 leek, 1 lemon, green olive pesto, extra virgin olive oil.
Method
Arrange slices of boiled potatoes on the bottom of the plate, alternating with leek, which has also been boiled and cut into slices.
Dress with an emulsion of extra virgin olive oil and lemon. Place the Julienne-cut "Sciocca" herring fillets on top.
Serve with a green olive pesto.
Recommended beer: Weizen
Print recipe