Salmone Norvegese a fette
[ recipes ]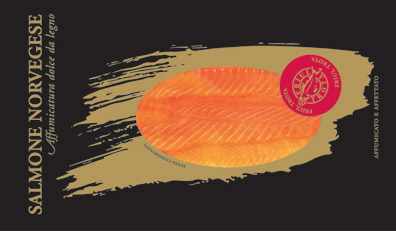 Traditionally-smoked sliced Norwegian salmon, 100 g.
Fish's origin
Farmed in Norway.
Description
This speciality is the fruit of meticulously processed fresh Atlantic salmon (Salmo salar). Our slow smoking is fuelled by a special blend of hardwood flours and aromatic berries. This is a wholly artisan process; there are no industrial operations such as injection-salting or smoking with liquid smoke. We also bone the fish by hand.
Weight
100 g
Ingredients
Salmon (Salmo salar), salt, natural flavouring.
Production method
Cold-smoking.