Pesce Spada Affumicato a fette
[ recipes ]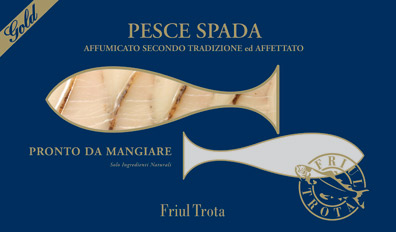 Sliced smoked swordfish, 100 g.
Fish's origin
FAO Major Fishing Area 34 – Atlantic, Eastern Central.
Description
Only carefully selected swordfish is used for this product. Our artisan smoking process involves specific blends of hardwoods which give our fish the characteristic nuances of flavour and delicacy of the finest smoked produce.
Weight
100 g
Ingredients
Swordfish (Xiphias gladius), salt, natural flavouring.
Production method
Cold-smoking.