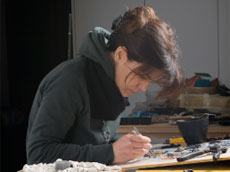 Every Saturday in December in our fish boutique the local artist Paola Gortan, will Introduce her works on display and will explain the origin of her mosaics.
The tasting room will become the artist's workroom. Many gift's ideas will be proposed, even on commission.
From 11 0'clock to 12:30, will be served an aperitif with our products. Ideas and recipes are welcome for the Christmas table setting.